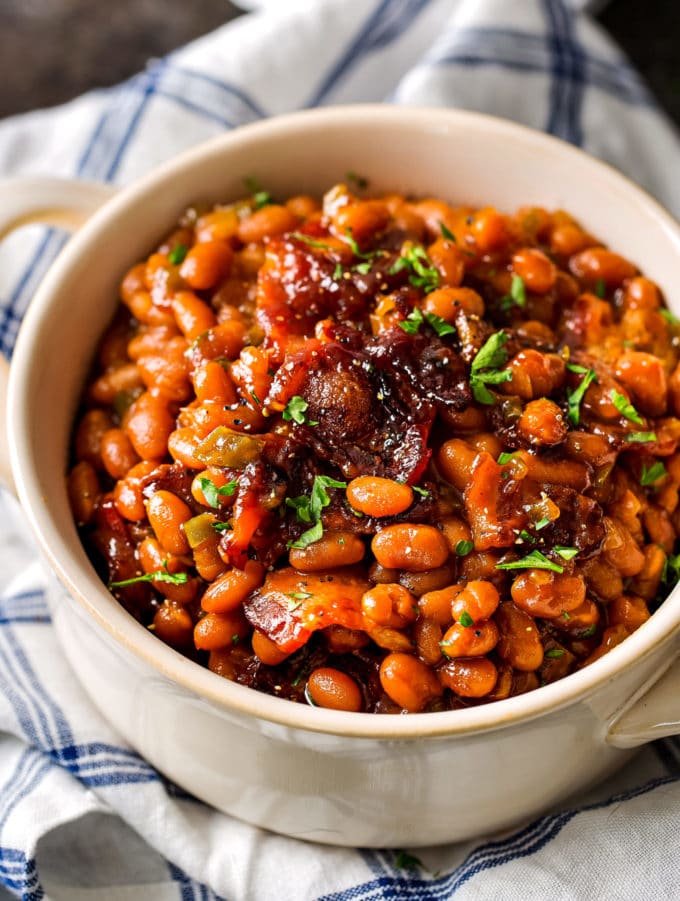 I definitely haven't been myself this past week.
I haven't worked out at all. Zero.
I chewed bubble gum from a machine the other day. It was nutty.
I almost didn't watch Top Chef Desserts. I was this this close to not watching it. But then I did watch it. I'm glad I did, because seeing Seth kicked off totally made my night. What a nutcase.
I've been cooking more than I have been baking. I made baked beans.
Wait… they're baked… so I guess I have been baking.
I've been crock potting. My first crock potting experience.
I borrowed my parents' crock pot (circa early 1980's) and have been using it. I cooked some dried chickpeas in it and it went well. I've never cooked dried beans before. It was kind of magical.
Beans are the magical fruit. The more you eat…
… the more protein and fiber you gain. I bought some dried cranberry beans. Aren't they beautiful? I've never had a cranberry bean before. I think I'm going to crock pot them.
What would you make with cranberry beans? I was thinking a salad… or risotto. Soup? The possibilities are endless.
I made kabocha squash soup the other day. It was probably the best soup I've ever made in my life. I ate it for three days straight. Now I don't want soup for a while.
Beans, beans, back to the beans. I don't usually make baked beans, but the other night I had a strong craving and rolled with it. I picked up a few ingredients on my way home from work: maple bacon, maple baked beans, yellow onion and tomato paste. The other ingredients I used I already had at my house: brown sugar, molasses, hot sauce, chili powder and smoked paprika.
They're easy enough to make… cook the bacon (MMM OMG bacon!!), cook the onion, stir everything together and bake! After patiently waiting 45 minutes, you are rewarded with sweet, smoky, delicious baked beans. I recommend serving them with Jalapeno-Bacon Corn Muffins and barbecue chicken.
These baked beans are a little spicy, yes indeed. That's how I like 'em.
Everyone (Me, Me!) who has allergies could you a dose of spicy baked beans.
Emily's Spicy Baked Beans
Printable Recipe
3 strips maple bacon
1 cup finely chopped yellow onion
1 large can maple-bacon baked beans
1/2 small can of tomato paste
1/4 cup water
2 tablespoons brown sugar
1 1/2 tablespoons molasses
2 teaspoons hot sauce
1/2 teaspoon ground chili powder
1/2 teaspoon smoked paprika
Preheat oven to 350 degrees F.
Cook bacon in a large nonstick skillet over medium heat until crisp; remove from skillet and coarsely chop. Return skillet to heat, stir in onion, and cook 6-8 minutes or until golden and tender.
In an 8×8-inch baking dish, whisk together bacon, onion, baked beans, tomato paste, water, brown sugar, molasses, hot sauce, chili powder and smoked paprika until well combined.
Bake 45 minutes or until bubbly and a bean skin forms on top. 🙂